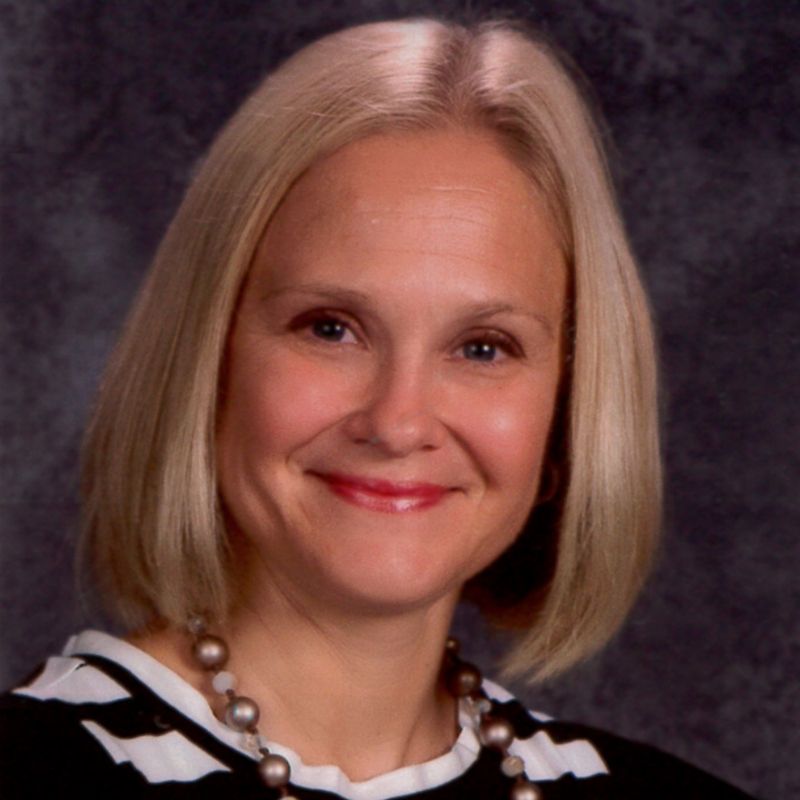 Email:

rjseal@iu.edu
Department:

French
Rebecca Elkins decided to become a French teacher during her freshman year Columbus North High School. She's a graduate of Indiana University-Bloomington with a B.S. in French Education and English as a Second Language. While attending IU, she had the opportunity to study in France twice, in Paris as a sophomore then in Rennes as a Junior. Both times, she lived with a host family and learned about French culture, language, and customs first hand.
Rebecca earned a Masters in Education from Indiana Wesleyan University as well as her administrator license. She has been teaching with IUHS for 19 years.
I love being a teacher! I have a passion for the French language and culture. Every day I wake up and am excited about sharing my knowledge.  

Rebecca Elkins
In 2008, Rebecca received a Lilly Teacher Creativity Endowment Grant and had the opportunity to study quilting in southern France for 3 weeks, allowing her to combine two of her favorite things: French and quilting.
Rebecca has been married for 17 years; her husband is a superintendent in Indiana. They have one son who loves all things sports.